Kitchen Table Conversations are structured conversations that enable people to develop an integrated framework for making sense of the great ecological and social dilemmas of our time.
They position people mentally and emotionally to contribute to evolving a life affirming global culture.
A unique feature of Kitchen Table Conversations is the use of physical markers to help people keep track of the conversations. The markers enable people to focus on specific aspects of the conversation while keeping the big picture in mind.
You can order a Kitchen Table Conversations Kit by emailing Andrew Gaines.
Kits cost $25 Au.
The Kitchen Table Conversations Kit contains:
Physical markers that help people keep track of the conversation
Sample Great Transition Initiative business cards
A memory stick with

The Kitchen Table Conversations Manual 
Big Picture Drivers training video
Handouts
Supplementary articles

Understanding Whole System Change
Functional Thinking and Social Change
Can Humanity Survive the 21st Century?

Two bonus books(good for workshops on the fly)Creative Conversations

A manual of games and exercises that cultivate playful uses of the mind often used by innovators.
The Witness: Gateway to Self-Development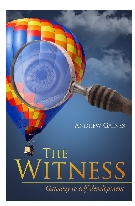 A manual of 'do-it-yourself' techniques for sorting out emotional issues.
(Really useful!)