Be The Change's mission is to play a role in changing the dream of the modern world, the programs below equip you to co-create a just, thriving and sustainable world wherever you are. Some are sponsored by Be The Change, and other are offered by members of our community.
---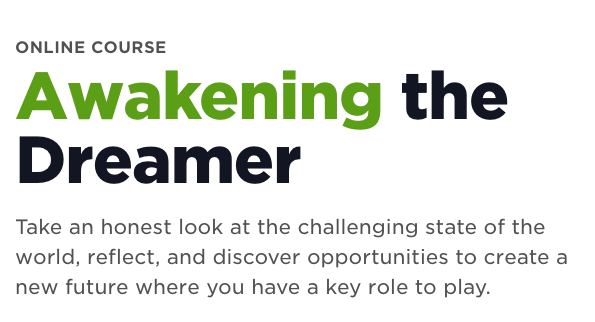 Awakening the Dreamer, Changing the Dream Symposium
Developed by the Pachamama Alliance, the Awakening the Dreamer, Changing the Dream Symposium brings participants to a heartfelt sense that this Earth is our home, and we should take care of her.
You can do the Symposium online at no cost.
---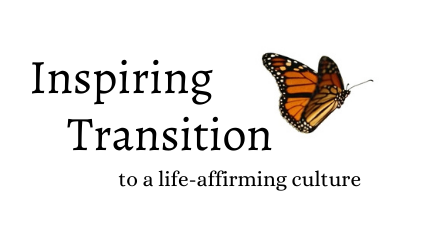 Inspiring Transition
BTC Guardianship Council member Andrew Gaines is the instigator of Inspiring Transition.
The goal of Inspiring Transition is to further the Be The Change mission by inspiring millions of people to act as citizen-educators championing the overarching goal of transitioning to a life-affirming culture. Our intention is to inspire thoughtful mainstream commitment to doing everything required pull out of our current ecological nosedive.
Inspiring Transition is a support platform for thought leaders and citizen-educators. We provide everything required for people to get started.
Perhaps our most innovative communication tool is Kitchen Table Conversations.
We use labels on beer coasters to help people keep track of complex conversations about the systemic drivers that must change in order to successfully transition to a life-affirming culture. The idea came from a former professional stage magician. He said that people like to have physical objects to hang ideas on.
Each person who plays a role in this acts as an autonomous agent. We communicate a positive goal for society, and how we can get there.
---
It's Up 2 Us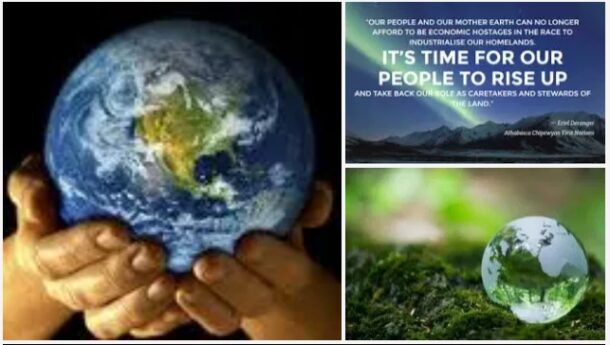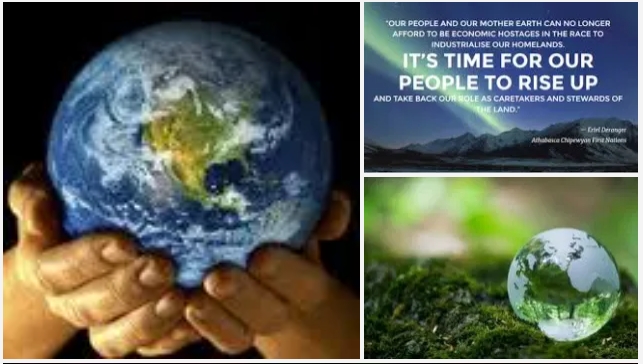 Be The Change member Jaime Yallup Farrant presents workshops in Western Australia on issues of environmental sustainability and climate change, and works with civil and political leaders to address climate change is a health and social justice issue. She actively networks with existing groups and organisations to increase collaboration.
See a 3 minute video of Jaime sharing her work at itisup2us.com
---
Rainforest Information Centre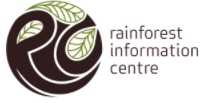 BTC Guardianship Council member Liz Downes is a campaigner for the Rainforest Information Centre working to support rural and indigenous people in Ecuador fighting large-scale mining in the world's most biodiverse rainforests. She also conducts Deep Ecology workshops based on the globally impactful work of Joanna Macy and John Seed.
---
Interspecies Communication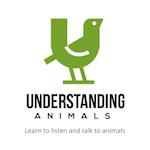 BTC member Jacqueline Buckingham teaches Animal Communication, also known as interspecies or telepathic communication, in the UK and Australia.
Her workshops awaken our capacity to quiet our minds, open our hearts, and connect with other animals. Through reconnecting with nature in this deep way we are reminded of our kinship and our symbiotic relationship with the natural world. We are part of it and it is part of us. We need to protect it.
---
Project Drawdown

BTC members Jane Monk and Pam Millist, and Guardianship Council member Katherine Barling lead introductory Project Drawdown workshops in Victoria. (If you are not in Victoria, you can take part in the Pachamama Alliance's online Introduction to Drawdown workshop here.)
Project Drawdown is based upon a ranked listing of the top 100 solutions for reversing global warming. It highlights well-researched practical solutions to drawing down excess CO2 from the atmosphere.
Jane and her partner Neil also run a five-session follow up program to the Introduction to Drawdown. This Getting Into Action workshop series is hosted on Zoom, and it supports participants in identifying which Drawdown solution/s present opportunities for action in their local area.
Email Jane if you are interested in this workshop series after you have experienced the Introduction to Drawdown.
---
The Overview Institute of Australia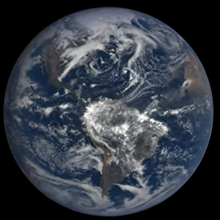 BTC member Richard Whitehurst directs both the Overview Institute of Australia and Planetary Human.
The Overview Institute of Australia is dedicated to helping people of all ages deepen their experience of the planetary perspective – revealed and enhanced through visions of the Earth from space.
The impact of this big-picture awareness is known as the Overview Effect and it unfolds as a powerful shift in an individual's worldview. Sensing the planet from orbit or the moon gives one a greatly expanded perspective and establishes a new set of relationships; to one's local eco-community, to the biosphere, and to the planet as a whole, nested as it is within the larger context of the solar system.
A PLANETARY HUMAN is someone who has understood cognitively, emotionally, and viscerally that Earth is a natural spaceship and that each one of us is a crew member on 'Spaceship Earth' and we are each responsible to maintain, and regenerate where necessary, the life-support systems of this beautiful planet.
The programs of PLANETARY HUMAN are structured to bring about a new re-contextualized cognition and a natural shifting of your worldview; from surface believing in a 'consensus reality' – to deeper, viscerally felt categories of planetary awareness
---
The Pachamama Alliance
The Pachamama Alliance was the inspiration for many of the early BTC programs, and we continue to embrace the shared vision of bringing forth an ecologically sustainable, socially just and spiritually fulfilling human presence on this planet.